9006 LED HEADLIGHT BULBS WITH BLUE GLOW LIGHT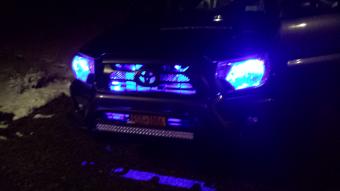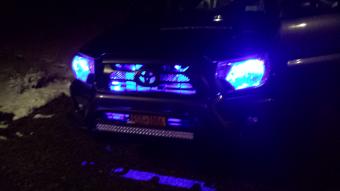 sale
9006 LED HEADLIGHT BULBS WITH BLUE GLOW LIGHT
Want something different? Want a replacement headlight bulb that stands out from the rest? You have found it. Sold as a pair
The Glow series of LED headlights has something that no other headlight can offer. We have taken a small blue led light and installed in on the headlight bulb itself. This glow light fills your headlight housing with a tranquil blue glow. This is not a bright obnoxious blinding blue, it is subtle and serene.
The headlight features COB LED technology with 30w of power and 2200 lumens of bright white 6000k light. No cooling fan is used on these bulbs, they have a larger heat sink and better heat dissipation than most other LED headlights.
The housings are a great copper color with the Lifetime LED logo laser engraved on them so you know you are getting a quality product. The mounting tabs are all aluminum and use high quality seals where applicable.
The driver-less design makes these a snap to install, just install them in your housing like you would a normal halogen bulb and plug them in. You will have to wire the glow light to a separate fused power source. Some use a switch, other hook to an ignition source, and others use the parking light power, it is up to you. There is no one place that they need to be wired, it is up to the installer. Just hook the black to a ground and red to the power of your choice.
On some vehicle a Canbus canceler or resistor may be required, and these are not to be used for daytime running lights (DRL).
Sold as a Pair
BLUE glow light
2200 lumens
6000k color
aluminum housing
NO fan
NO external driver
Plug and Play with most vehicles
All metal design
glow light wiring Red + black -